Within a Product List detail page, you can add or remove products, rename the Product Group, add notes, and more. Additionally, you can copy a Product List , or search for items within the Product Group.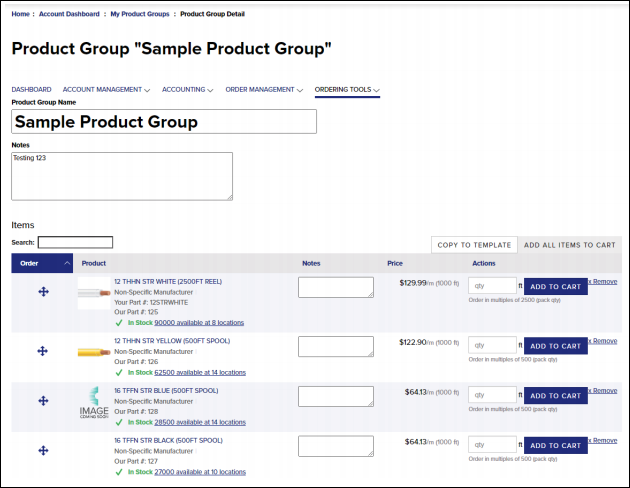 Add Products to a Cart from your Lists
To add an entire list to your cart, select Add all items to cart from the top right of any Product List item list. Important Note: The quantity shown on the list will transfer to your current shopping cart. If a quantity is not provided, the item will not be added to the cart.
Add individual items to your cart by selecting Add to Cart next to any product within a list. When adding individual items, if a quantity is not entered, it will add the default minimum quantity to the cart.